Theme of the month: companion planting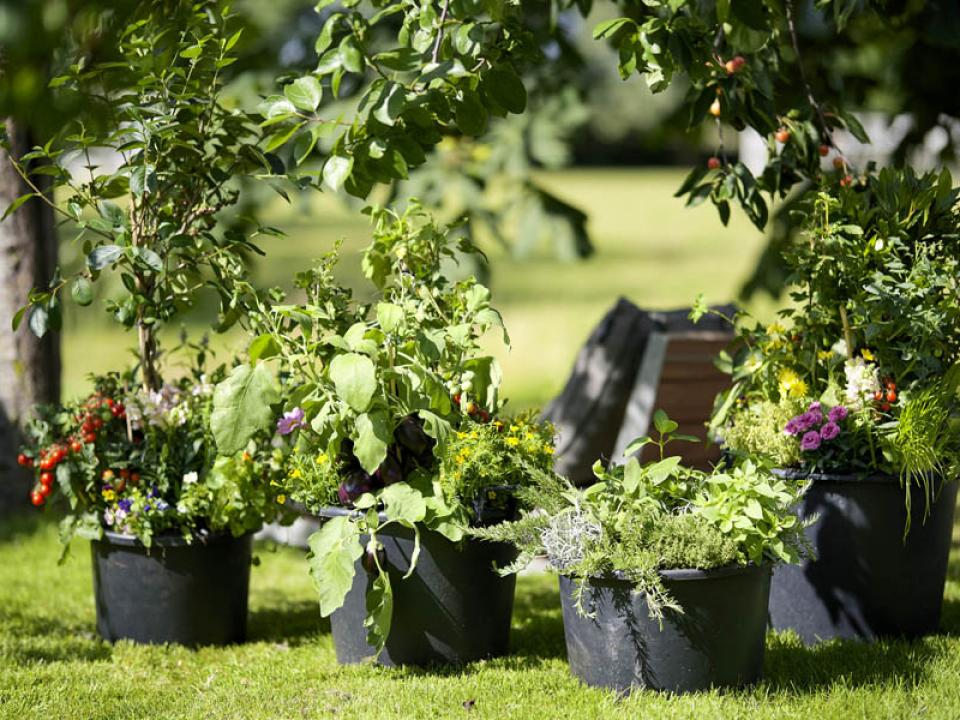 Some plants love company and can be put together very nicely in a pot. It looks nice, they reinforce each other and keep diseases and pests at bay. We call this companion planting, or combination planting. But which plants are good to combine? What should you pay attention to? We would like to tell you more about it.
What is companion planting?
You can actually compare it to real life. That one neighbour gives you extra motivation, while another family member seems to slurp all the energy out of you. It's the same way in a garden. It is therefore better to put plants together that reinforce each other.
Opposites reinforce each other
But how do you do that? First of all, it is important that the plants you put together need the same growing conditions. Think of sunlight, humidity and water. In addition, opposites often reinforce each other. That too is just like with people. For example, large plants give shade to small plants that are sensitive to sunlight. Plants with deep-growing roots are again perfect to combine with plants with short roots. And if a plant is sensitive to a certain fungus, it is best to accompany it with a plant that repels this fungus. Another great example of companion planting
Companion planting in a herb garden
In a herb garden, different types of herbs are often planted together. This looks nice, but is also very handy to keep the plants healthy. The different plants each have a nice function. Sage, for instance, helps to keep critters away from rosemary. Lavender attracts bees and butterflies because of its scent, but it also scares off hungry insects. Chives repel fungi on roses, aphids do so on tomatoes and there are many more examples.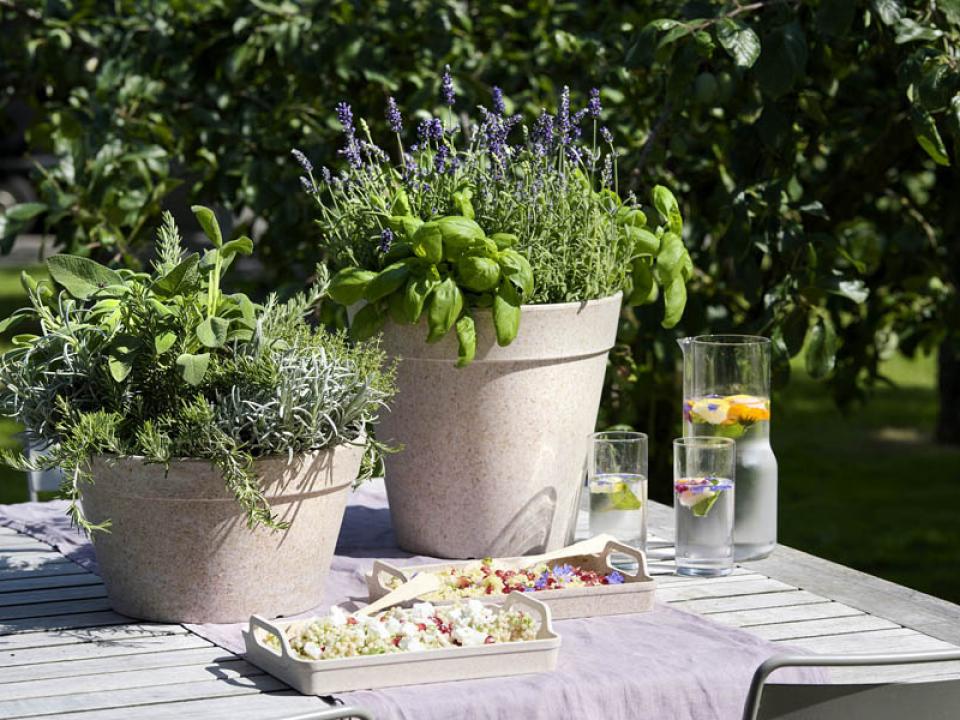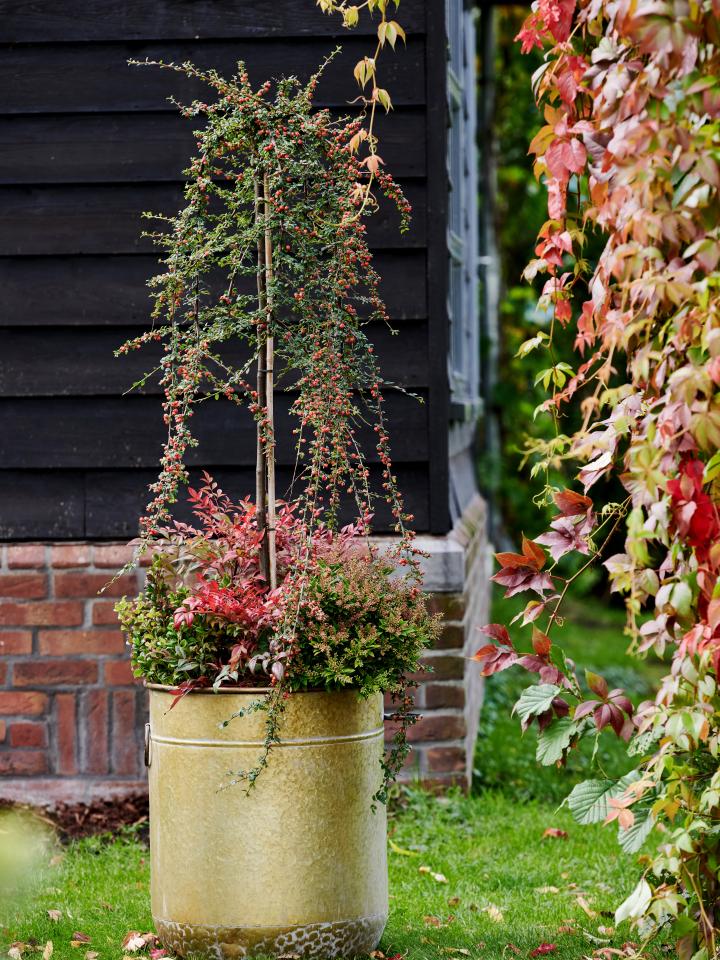 We would like to give you two examples of companion planting, mainly considering which location is most suitable for the plants. But also which plants look nice together. They lift each other to a higher level.
Indian summer
A warm combination like a sunset on a sunny autumn day. Dwarf medlar, sky bamboo, grape heather and rock heather. These evergreen plants prefer a spot out of the wind, in semi-shade or sun. They like acidic soil and can withstand moist soil, but not prolonged wetness. The soil should therefore be sufficiently permeable.
Oasis of calm
If your client could use some peace and light in a garden or on a balcony, choose grey-green and white plants that help relax. If these are placed in a white pot, it gives an extra calming effect. In this example, bush heather, creeper and Brachyglottis have been used. These plants like to be in a sunny, bright spot where there is plenty of fresh air.