Colleague interview: Dick van Bommel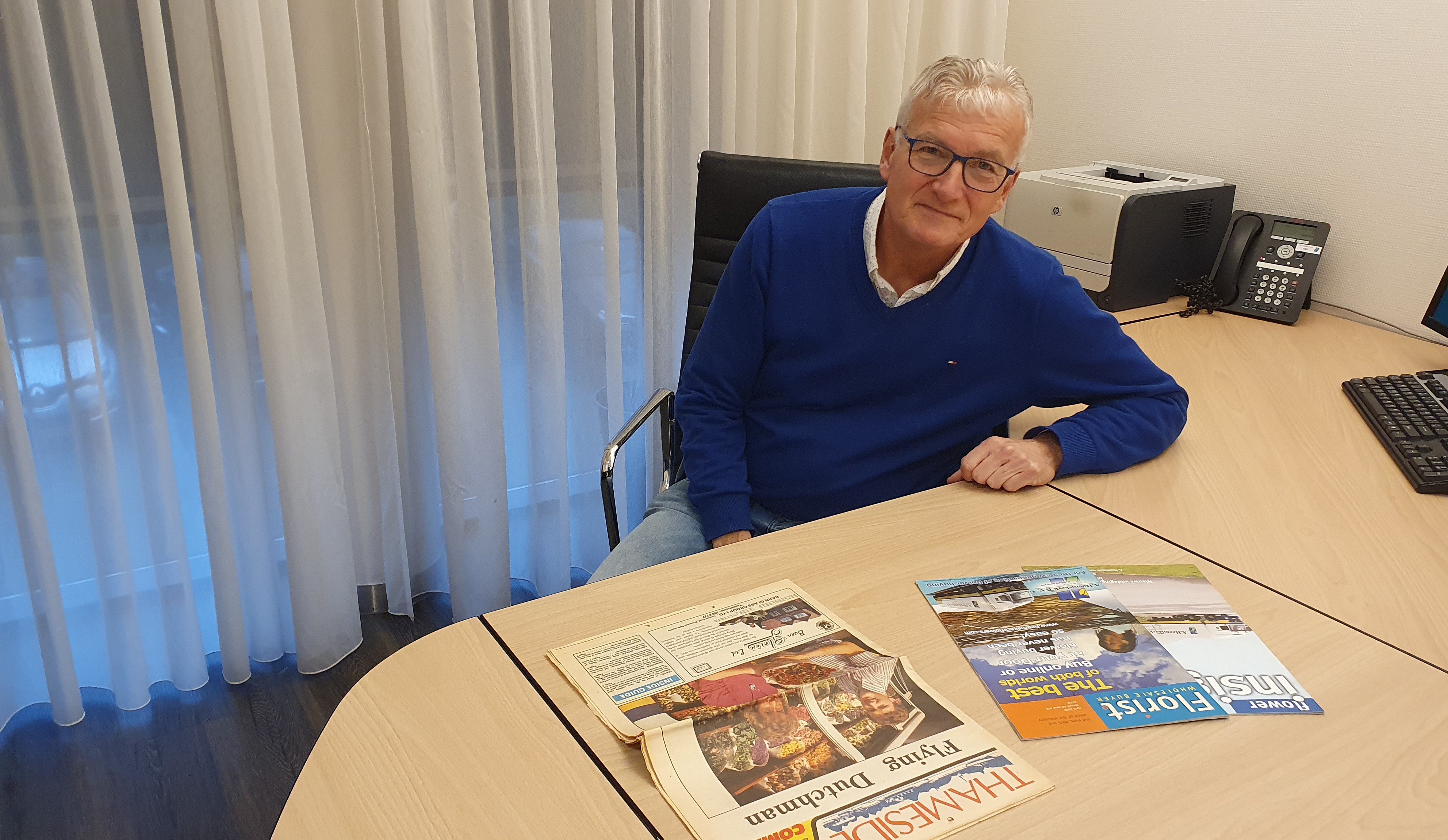 The firefighter at Heemskerk Flowers
Dick van Bommel has been working at Heemskerk Flowers for 34 years. By now his blood is almost yellow and blue, as they used to say when you had worked at the company for a long time. Dick started as a mobile wholesale driver serving the UK in 1987, and after a number of years he moved on to expand and supervise the mobile wholesale business. Ultimately he became Bert Heemskerk Senior's right-hand man, as sales director and later as operational director. We talk to him about how he progressed through these stages, whereby Dick also talks about his best moments as well as his low point during his 34 years at Heemskerk Flowers.
How did you come to work at Heemskerk Flowers?
I joined the company on 1 August 1987. Prior to that I was a teacher at a domestic science school. When the domestic science school closed, I looked around to see whether I could find a different job. I then started with Heemskerk Flowers as a mobile wholesale driver in London.
During that period a journalist did an interview with me. I was called the 'Flying Dutchman'. I didn't realise that this article would appear on the front page of the Thameside newspaper, as well as an article inside the paper. There was quite special.
After four years as a mobile wholesale driver in London Bert Senior asked me whether I wanted to come off the wagon and start coordinating, supervising and expanding the mobile wholesale business. At the time we had nine routes. In the years that follow we expanded to almost 30 routes in England, Scotland, Ireland and Switzerland.
Meanwhile we also started exporting. But the mobile delivery business still accounted for an impressive 70% of the company's total sales at the time. It then became necessary for the company's development to add another director. I became the sales director. Actually I just carried on doing what I was already doing, namely making sure that the company's future was safeguarded. When we moved to the new building in 1999, another sales person was hired. I was already doing much more within the organisation, so I became the operational director. I always felt I was the 'company firefighter'. It was my job to sort out the problems. There's always something going on: problems on the road, internally, with the logistics, with customers, with partners. Solving those problems has been my main job over the past 30 years.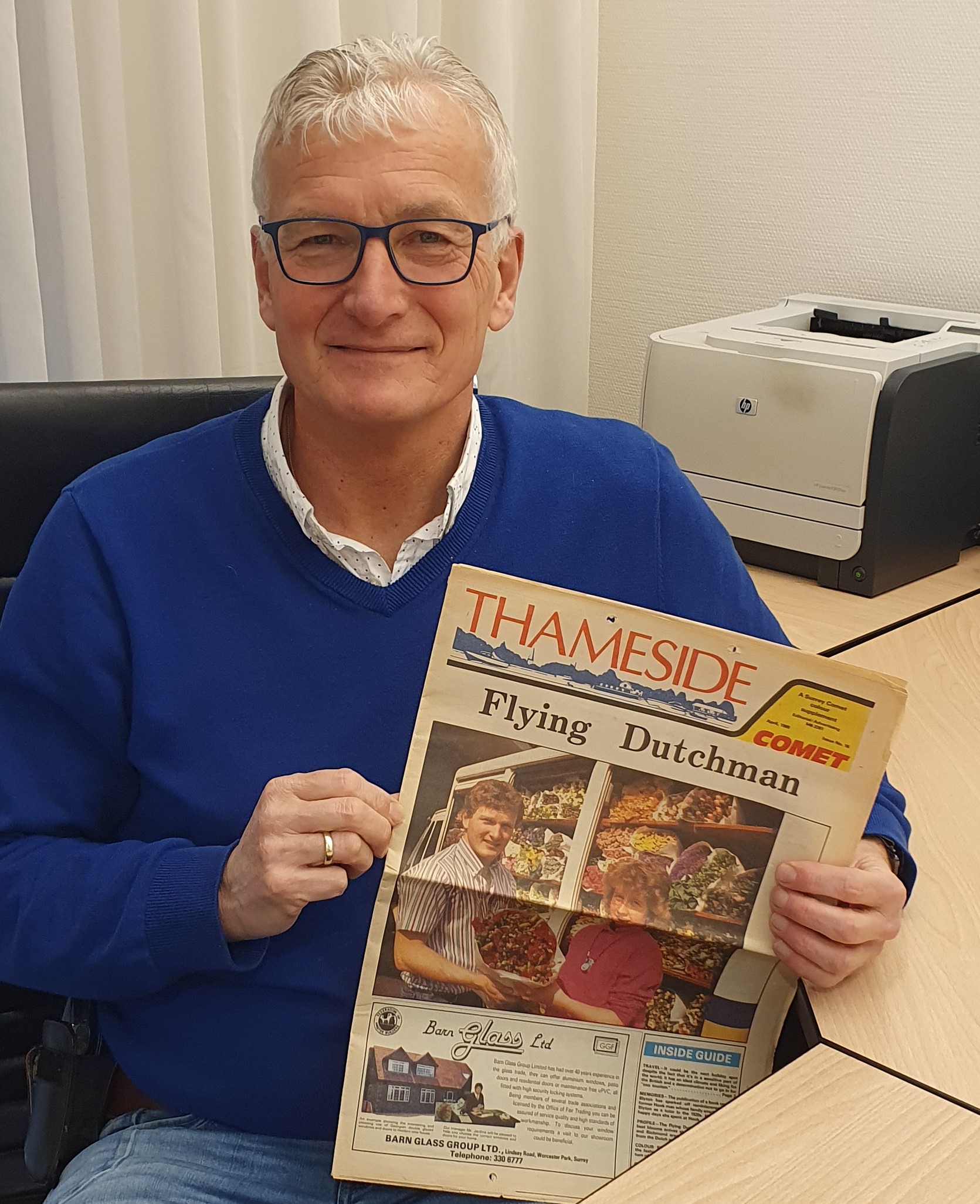 Can you see a difference in today's management compared with the past?
Certainly. Bert Senior was a true entrepreneur through and through and very ambitious. When he went for something, he went all in, straight for the target. And not just him - we all went with him. And if we hit a brick wall, we all just hurtled off in another direction with the same speed. Bert Senior stormed through everything like a racing driver, and I followed behind with my dustpan and brush. It was much less planned, but in that period around 1990 that was a good way to run a business. And we showed that.
Now we have directors with a very different approach, even though it's a family firm. The work is much more planned now, which is obviously more appropriate for these times. We have directors who are also very ambitious, and with strengths like being very innovative. That's great to see, and also helps the business move forward.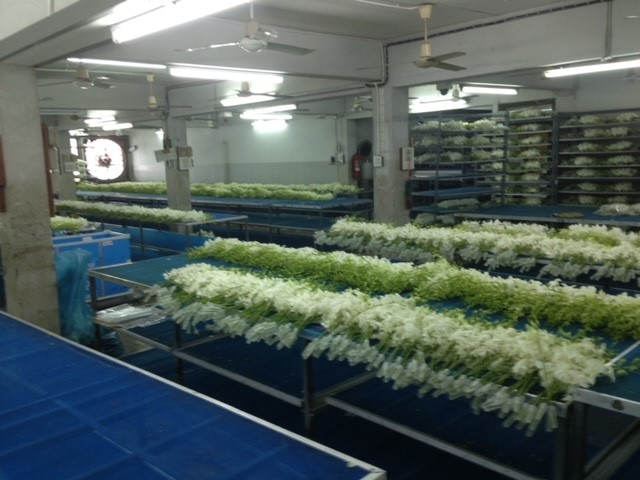 What was the best moment during your 34 years with our company?
I think the most impressive deal that we ever did was the wedding of the Crown Princess of Abu Dhabi. I have never seen such a sea of flowers. I had to go to Thailand to buy 34,000 orchids. My colleague Roel Stijnman flew to Colombia to buy 38,000 hydrangeas. I believe we had 200,000 roses in the cold store. A lot had to be organised for that order, such as transport. That was really great.
Another great moment was in the early years when we won a prize as an export company to the UK. We were the 'runner-up', i.e. we came second. At the time we thought we were just a very small business, but we were competing with the big companies. There was a very big celebration in London. Bert and I went, together with some notables from our village.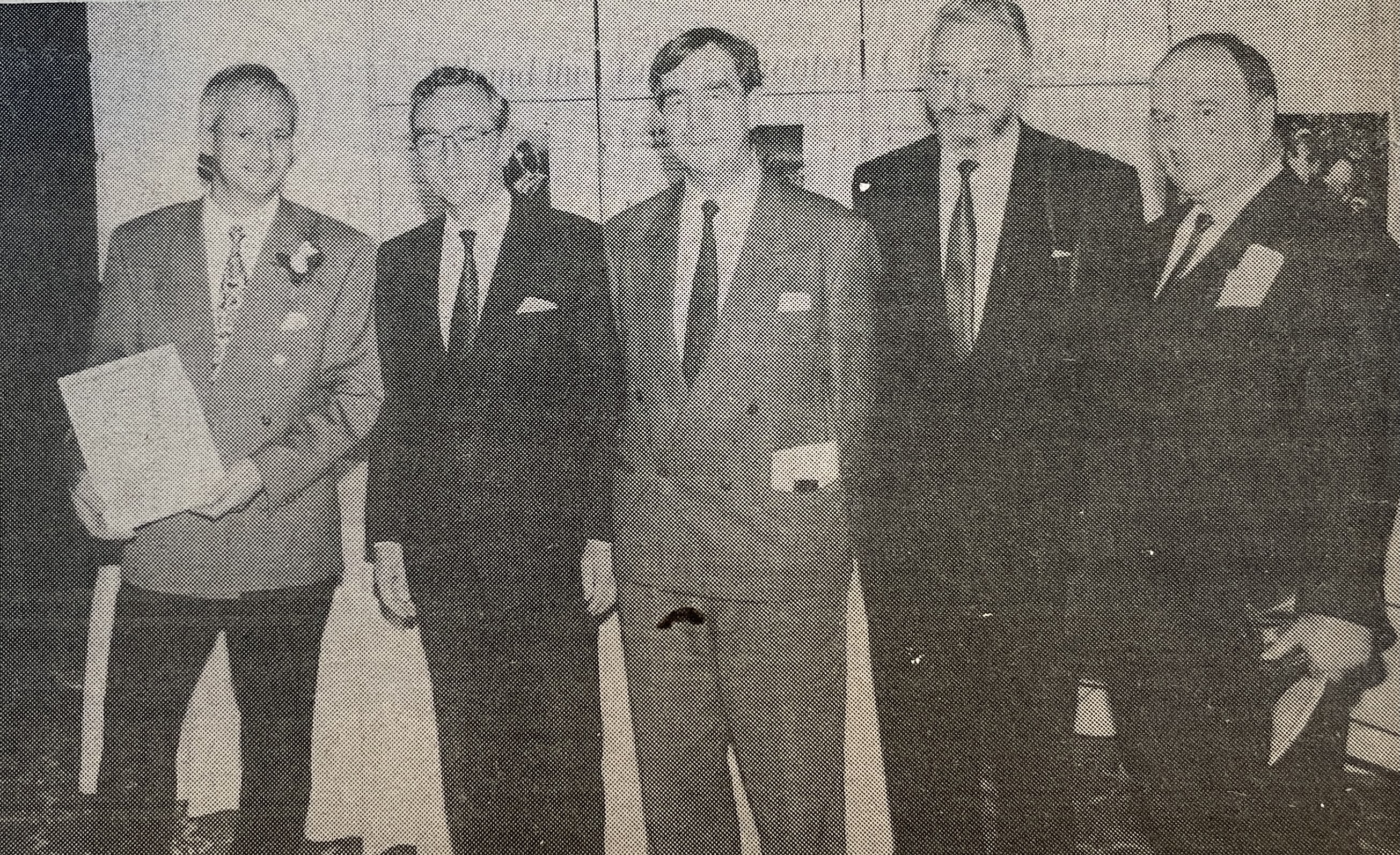 What was your lowest point over the past 34 years?
I was put in jail in Switzerland because our company was accused of illegal smuggling during the summer months. I was tricked into visiting the Swiss customs office because they said I was a witness to something. When I arrived at the customs office, I was in handcuffs within five minutes and spent a day in jail. In the past the rule in Switzerland was that you could only sell in the summer if you had 'contingent' - the right to import a certain number of kilograms of products. We did have that, but they thought we had fiddled with it. That resulted in a big court case which we triumphantly won. When I was on the plane heading home I said I would never go to Switzerland again. But a fortnight later I was back there again.
And where are you now?
Over the past six years I have stepped back a bit for health reasons. You also have to make room for the new generation, and that's going very well. I now see myself more as a roaming adviser. I am less of a troubleshooter, and I am now trying to share what I've learned over the years with the future management. So I am moving more into the background as back-up.